About Joe Cannizzaro
Joseph Cannizzaro of RE/MAX Right Choice Real Estate in Milford, Connecticut...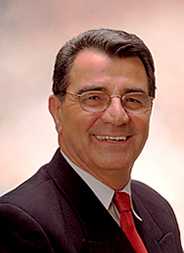 I can help with all your real estate goals. Whatever your requirements, I will find the home that will fit your lifestyle and pocketbook. Email or Call me for more information.
Need help finding your dream home?
Just tell me what you are looking for and I will search all of my resources and sources and provide you with a convenient report of all the properties that you may be interested in complete with photographs and details of the properties and detailed neighborhood information.
Thinking about selling your home?
I have a proven track record selling real estate throughout Fairfield County and New Haven County. I listen carefully to understand your goals and guide you through the entire process of selling your property from listing to sale. Click the Property Info Request Menu button to the left to request your free, no-obligation Market Analysis Report, and I will provide you with a detailed report that you can use to evaluate your sale opportunities and real estate goals.
Joseph Cannizzaro REALTOR®
a CT Licensee
RE/MAX Right Choice Real Estate
670 Boston Post Road- Milford, CT 06460
Cell: (203) 449-8108
Office: (203) 877-0618
Fax: (203) 874-5621
www.JosephCannizzaro.net
JoeCannDo@sbcglobal.net